Orange County Real Estate Attorneys
Orange County Real Estate Litigation Lawyers

Real Estate Lawyers Serving Orange County CA
As experienced Orange County real estate lawyers, we provide practical legal counsel related to all real estate transactions and disputes. We offer real estate services including: real estate disputes and litigation, real estate purchases, sales, commercial lease agreements, real estate development, quiet title issues, tree disputes, boundary and fence disputes, easements, fraud, misrepresentation, failure to disclose, escrow and earnest money (deposit) disputes, and any other legal matter involving real estate in Orange County CA and beyond.
Our Clients – include individuals, entrepreneurs, investors, businesses, R.E. Agents, Brokers, Escrow officers, title insurers and their managers, contractors, developers, Title Insurance agents/firms and others regarding their legal concerns and disputes related to buying, selling, building, insuring, transferring, trading, owning, and managing real estate in Orange County and beyond.
We're here to answer your questions.
Call now for a FREE telephone consultation.
A real estate attorney can take your call personally!
CALL: (855) 757-2889
Our Real Estate Lawyers
Real Estate Lawyers – Real Estate Litigation and Dispute Lawyers – Title Insurance Defense – We take on many roles for our clients. We are often acting as Boardroom Negotiators to effect a solution at the least possible expense —but when necessary— we are skilled and tenacious Courtroom Litigators. Whatever it takes to address our client's needs and best outcome!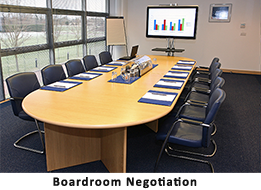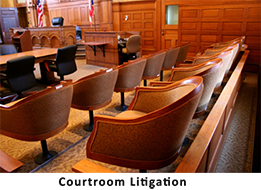 Need straight-forward legal advice?- With 81-years of combined legal experience, we excel in our role as real estate lawyers and advisors. Depending on the case and complexity we can, if necessary, take a team approach. No matter your legal concern or complexity, we know it is important to you. We help clients identify and resolve any problems that arise prior to, during, or following the close of their real estate or construction development transactions. Additionally, we counsel real estate brokers regarding their many potential liabilities in dealing with both clients and opposing parties in all transactions.
Availability and Communication a Priority
Ask anyone who has ever had a bad experience with a lawyer – lack of communication! Not us… We work with our clients as their legal representative. We serve you. We know that.
CALL us at (855) 757-2889 – we attempt be available as late as 8 pm (Mon-Sat).
If some real estate legal issue has bubbled up to where you cannot get a decent night's sleep, or you're feeling anxious, there's no time like the present to have a conversation with one of our real estate lawyers to brainstorm your opportunity or dilemma. We are here for you.